The Green Hornet is a 1940 Universal movie serial based on The Green Hornet radio series by George W. Trendle and Fran Striker. The radio program was so popular that in 1939, Trendle entered into an agreement with Universal Studios to produce two cliffhanger serials loosely adapted from the radio scripts. It was followed in 1941 by The Green Hornet Strikes Again!
The first chapter, "The Tunnel of Terror," came from the radio broadcast of October 12, 1937, which involved Reid's efforts to shut down Henry Adsit of Liberty Construction, who managed to underbid everyone for city construction jobs — but at the cost of a tunnel collapse because of inferior lumber and materials. In further chapters, The Green Hornet and his Korean valet Kato stop and expose several seemingly separate crimes. This leads them into continued conflict with the Leader, the criminal mastermind behind the Syndicate and the individual crimes.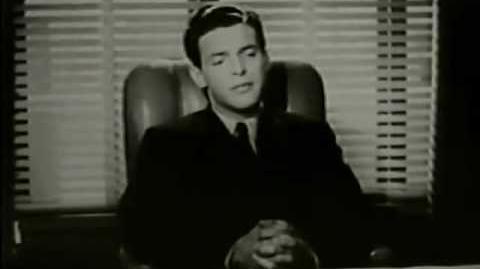 Chapter titles
Edit
The Tunnel of Terror
The Thundering Terror
Flying Coffins
Pillar of Flame
The Time Bomb
Highways of Peril
Bridge of Disaster
Dead or alive
The Hornet Trapped
Bullets and Ballots
Disaster Rides the Rails
Panic in the Zoo
Doom of the Underworld
Ad blocker interference detected!
Wikia is a free-to-use site that makes money from advertising. We have a modified experience for viewers using ad blockers

Wikia is not accessible if you've made further modifications. Remove the custom ad blocker rule(s) and the page will load as expected.