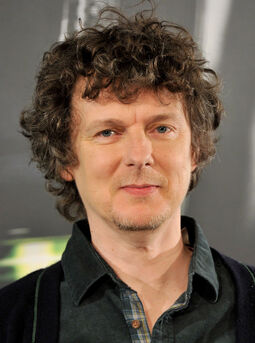 Michel Gondry grew up in Versailles with a family who was very influenced by pop music. When he was young, Gondry wanted to be a painter or an inventor. In the 1980s he entered in an art school in Paris where he could develop his graphic skills and where he also met friends with whom he created a pop-rock band called Oui-Oui. The band released two albums ('Chacun tout le monde' and 'Formidable') and several singles until their separation in 1992. Gondry was the drummer of the band and also directed their video clips in which it was possible to see his strange world, influenced by the 60s and by his childhood. One of his videos was shown on MTV and when Björk saw it, she asked him to make her first solo video for 'Human Behaviour'. The partnership is famous: Gondry directed five other Björk's videos, benefiting by the huge budgets. This led to commissions for other artists around the world, including Massive Attack. He also made a lot of commercials for Gap, Smirnoff, Air France, Nike, Coca Cola, Adidas, Polaroid and Levi - the latter making him the most highly-awarded director for a one-off commercial.
Hollywood became interested in Gondry's success and he directed his first feature film Human Nature (2001), adapting a Charlie Kaufman's scenario, which was shown in the 2001 Cannes Festival. Although it wasn't a big success, this film allowed him to direct Eternal Sunshine of the Spotless Mind (2004), for which he again collaborated with Charlie Kaufman. The movie became a popular independent film and he and his co-writers won an Oscar for it.
Filmography
Edit
Human Nature (2001)
Eternal Sunshine of the Spotless Mind (2004)
The Science of Sleep (2006)
Be Kind Rewind (2008)
The Green Hornet (2011)
Ad blocker interference detected!
Wikia is a free-to-use site that makes money from advertising. We have a modified experience for viewers using ad blockers

Wikia is not accessible if you've made further modifications. Remove the custom ad blocker rule(s) and the page will load as expected.